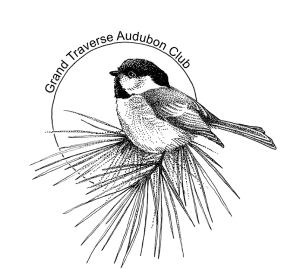 Welcome!  The Grand Traverse Audubon Club members enjoy birding together, meeting for nature-oriented programs or field trips, and participating in service projects related to the environment.  We are concerned about the preservation of habitat for wildlife, and natural areas for the enjoyment of all residents.  We are a chapter of the Michigan Audubon Society.
Our meetings are usually the fourth Thursday of the month at the Boardman River Nature Center on Cass Road at 7:00 pm.  Everyone is welcome to attend!
Official GTA club logo by Tom Ford.
Our Next Meeting
May 25 – Regular Meeting: Potluck Dinner & Birding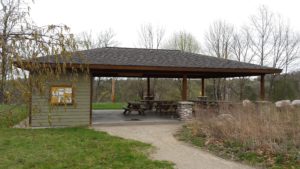 Leaders: All Board Members. Meet at 5:30 p.m. at the Boardman River Nature Center Pavilion. Bring your own table service and a dish to share.  Bring binoculars (if you have them) and shoes for walking after dinner. Questions: (231) 499-1318
Upcoming Activities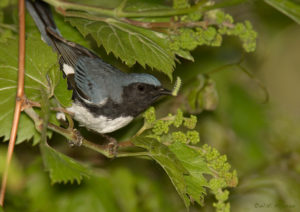 May 9-11 – Field Trip: Magee Marsh  Leaders: John & Shirley Mesch. Trip leaders camping at Maumee Bay State Park. Make your own camping/nearby lodging arrangements.  Group will start each day with a drive thru at Ottawa NWR, then visit Metzger Marsh, then Magee Marsh.  Call John at 231-499-1439 for more information.
(photo courtesy of mageemarsh.org)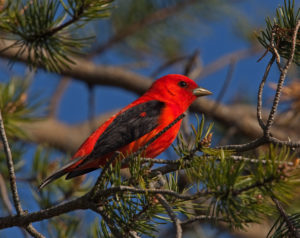 May 19-21 – Field Trip: Tawas Point & Tuttle Marsh  Leaders: Leonard & Barb Graf. Make your own motel or campground reservations. Meet 7:30 a.m. on Saturday & Sunday at the start of the trail in the campground.  Questions: (231) 946-5120
(photo credit: Ed Kaminski)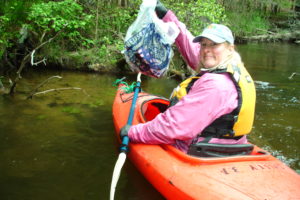 May 27 – Field Trip: Boardman River Clean Sweep  Leader: John Mesch. Canoeing/kayaking & cleaning of the Boardman River in participation with other area groups. Shuttles provided. Contact John in advance for staging details: (231) 946-3624
(photo courtesy of Norman Fred)
Membership
Banner photos by Ed Kaminski & Joe Brooks