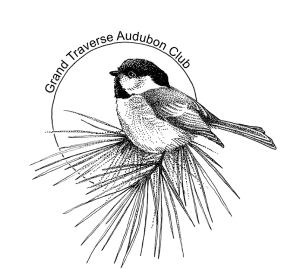 Welcome!  The Grand Traverse Audubon Club members enjoy birding together, meeting for nature-oriented programs or field trips, and participating in service projects related to the environment.  We are concerned about the preservation of habitat for wildlife, and natural areas for the enjoyment of all residents.  We are a chapter of the Michigan Audubon Society.
Our meetings are usually the fourth Thursday of the month at the Boardman River Nature Center on Cass Road at 7:00 pm.  Everyone is welcome to attend!
Official GTA club logo by Tom Ford.
Our Next Meeting
September 28 – Regular Meeting: Birding in Northern Florida & St Marks NWR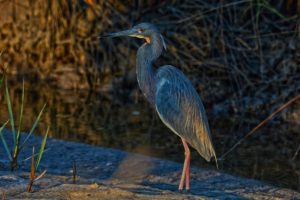 Presenters: Bruce & Sam Bodjack.  6 pm hors d'oeuvres potluck – bring finger food to share. 7 pm meeting.   Questions: (231) 499-1318.

(Photo by Sam Bodjack)
Upcoming Activities
Enjoy your summer!  See you in September.
Membership
Banner photos by Ed Kaminski & Joe Brooks