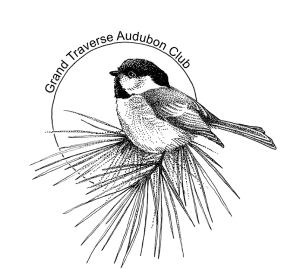 Welcome!  The Grand Traverse Audubon Club members enjoy birding together, meeting for nature-oriented programs or field trips, and participating in service projects related to the environment.  We are concerned about the preservation of habitat for wildlife, and natural areas for the enjoyment of all residents.  We are a chapter of the Michigan Audubon Society.
Our meetings are usually the fourth Thursday of the month at the Boardman River Nature Center on Cass Road at 7:00 pm.  Everyone is welcome to attend!
Official GTA club logo by Tom Ford.
Our Next Meeting  
December 14 – Regular Meeting: Annual Photo Fest
Coordinator: Joe Brooks.  Anyone wishing to share photos, video or other birding "show and tell" – contact Joe at (231) 269-4343.
           (photo: naturephotographyoncanvas.com)
Upcoming Activities
Annual Christmas Bird Counts

December 14 – Antrim County  Coordinator: John Kreag (231) 264-8969, (231) 360-0943
December 16 – Grand Traverse County  Coordinator: Ed Moehle (231) 947-8821
December 20 – Leelanau County  Coordinator: Nate Crane (231) 499-5460, nmcrane@gmail.com
Contact any of the above CBC coordinators, if you would like to participate. ALL interest and skill levels are welcome to join.
Did you know…?
"Up through the 19th century, many North Americans participated in the tradition of Christmas "side hunts", in which they competed at how many birds they could kill, regardless of whether they had any use for the carcasses and of whether the birds were beneficial, beautiful, or rare. In December 1900, the U.S. ornithologist Frank Chapman, founder of Bird-Lore (which became Audubon Magazine), proposed counting birds on Christmas instead of killing them.
That year, 27 observers took part in the first count in 25 places in the United States and Canada, 15 of them in the northeastern U.S. from Massachusetts to Philadelphia. Since then the counts have been held every winter, usually with increasing numbers of observers." (from Wikipedia)
Membership
Banner photos by Ed Kaminski & Joe Brooks