Walter Hastings Memorial Environmental Education Fund
(AKA Walter Hastings Fund)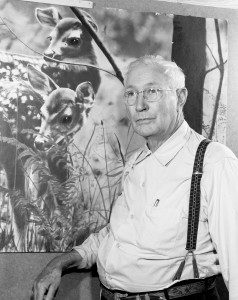 Photo courtesy of Interlochen Center for the Arts  
Guidelines adopted by the board in January, 2002
(amended November 13, 2008)
"Donations and gifts to Grand Traverse Audubon Club will be placed in the Walter Hastings Memorial Environmental Education Fund.  Disbursement of these funds will be at the discretion of the Board." – from club by-laws.
1. The treasurer will present a year-end report of the fund at the January
Board meeting.  The report will include all donations or gifts received (date, person received from, for what purpose, and amount received).  Also, the report will state all monies disbursed from the fund, (date, person or organization paid, for what purpose, and amount).  The report will include a balance of the amount still available from the fund.
2.  All donors and the family of the person honored with a memorial will receive an acknowledgement of their gift to the fund by the treasurer.
3. The treasurer will keep a list of all names honored by memorial gifts.
4.  The board may recommend to the membership a motion to transfer an amount from the general fund to the Walter Hastings Fund for the purpose of a memorial honoring a former member of the club.
5.  At any time during the year, the board may decide to make a donation from the fund to any person, organization, or club project, for environmental or educational purposes.  This should be announced, by the treasurer, at the next regular membership meeting, in the newsletter, and on GTAudubon e-mail.
_______________________________________________________________
Disbursements from the fund:
Many projects have been supported over the years. The fund has paid for our Beginning birder's workshop each year. The printing of a checklist of Birds of Grand Traverse Area was made possible through the fund. Also, many outside groups have received our donations from the fund. We have supported:
Boardman River Clean Sweep
Boardman River Nature Center Building Fund
Grand Traverse Conservation District
Grand Traverse Regional Land Conservancy
Grass River Association
Michigan Loon Preservation Association
Saving Birds Through Habitat
South Boardman Girl Scouts
West High School
Whitefish Point Bird Observatory
Wings of Wonder